Plan Now To Have Snow Removal in Denver This Winter
It is important for managers to begin planning now to have the snow and ice removed from a property's parking lots and sidewalks. Denver receives a lot of snow, and this city has a long winter. If business owners wait until the first snowfall, then it is possible that the professional snow removers have already scheduled enough customers for the day. When an apartment manager is unable to have the snow removed from a property's parking lots or sidewalks, the residents are inconvenienced, and many of them will move to a new location.
Maintain a Business's Profits with Snow Removal
The first snowstorm in Denver can begin in late September, and grocery stores or shopping malls must have ice and snow removed quickly. If a store's customers are unable to access a parking lot, then they will go someplace else to shop, reducing a business's profits. In addition to have parking areas and entrance-ways cleared, it is essential to have the ice removed from sidewalks, ramps and steps. When a customer falls on a snowy or icy surface, they might file a lawsuit, leading to a financial loss for a business.
Fast Snow Removal Prevents Vehicular Accidents and Personal Injuries
Commercial snow removal requires snowplows with extra-wide blades that can remove hard chunks of ice along with the huge snowdrifts. To help snow and ice melt faster, a manager will want the snowplow drivers to scatter rock salt or ice melt chemicals on the sidewalks and parking lots. By having chemicals and rock salt applied to a property's parking areas and pathways, the snow and ice is less likely to refreeze, helping to prevent accidents and injuries.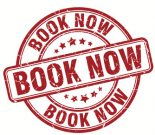 Call Our Snow Removal Company for a Free Quote
There are government regulations concerning the removal of snow from commercial properties. In order to avoid a fine, managers have a maximum of 24 hours to have the snow removed from a property's sidewalks and parking lots. While the city of Denver is responsible for maintaining the safety of public roads after a snowstorm, business managers must remove snow and ice on their own. To receive a free quote concerning professional snow and ice removal in Denver at commercial properties such as medical facilities or school campuses, call our company today or contact us with an email.